Food manufacturing plants with industrial fryers and ovens, combined with high temperatures, cooking fats and high-powered electrical installations, pose significant fire hazards.  Ensuring the safety of personnel and maintaining business continuity are of utmost importance.
Fast-acting fire solutions to optimise business continuity
Fire tests carried out in the presence of insurers show that Hydramist water mist solutions suppress fires in professional ovens and fryers rapidly. As only very small amounts of water are used, there are no time-consuming clean-up operations and you can be back in production in minutes. Watch our video to see a test in action. (link to video 5)
Safe to use on cooking fat fires and fires from electrical equipment
The small size and weight of water mist droplets make our system safe to use on cooking fat fires, machinery, and electrical equipment. Whether you're dealing with specific fire risks related to cooking processes or other industrial equipment, our water mist technology provides reliable and comprehensive protection.
Rapidly reduces the spread of smoke
Hydramist's water mist solutions possess unique smoke washing properties, swiftly reducing the spread of smoke. This ensures the maintenance of a breathable atmosphere, minimizing smoke damage and facilitating safe evacuation if necessary.
Rapid cooling prevents fire reignition
The quick removal of heat from the fuel source is a distinctive feature of Hydramist's water mist systems. By rapidly cooling the area, our solution effectively prevents reignition, minimizing the risk of fire reoccurrence and safeguarding your operations.
Understanding How Water Mist Works
Hydramist water mist systems operate by pumping water under high pressure to water mist nozzles which atomise the water into a fine mist. These ultra-light water mist particles, approximately one-tenth the size of a water droplet from a traditional sprinkler head, are drawn through the air, directly targeting the fire's point of origin. Upon contact, the mist particles expand and transform into steam, capturing smoke particles.  Deprived of oxygen and rapidly cooled, the fire is effectively suppressed, protecting the surrounding area.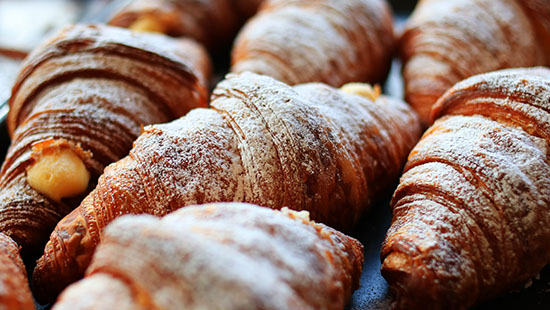 Witness a fire test on a cooking fat fire in our video demonstration. 
Discover the safety benefits of Hydramist's high-pressure water mist fire protection technology.  
For expert assistance and to implement water mist fire protection in your food manufacturing plant, please contact us at info@hydramist.co.uk or call +44 (0) 800 731 9288. We are dedicated to ensuring the safety and continuity of your operations.