At Watermist, we're dedicated to delivering top-notch fire protection solutions that cater to the unique needs of our global clients. Our innovative water mist pumps, water mist nozzles, water mist hose reels, mobile fire suppression, and compact UPS back up power units are designed to safeguard a variety of installations, from banks and data rooms to leisure centres and correctional facilities.
Let us help you protect what matters most. Explore our range of products today and learn more about how we can help optimise life safety, building integrity and business operations in your retrofitting and new build projects.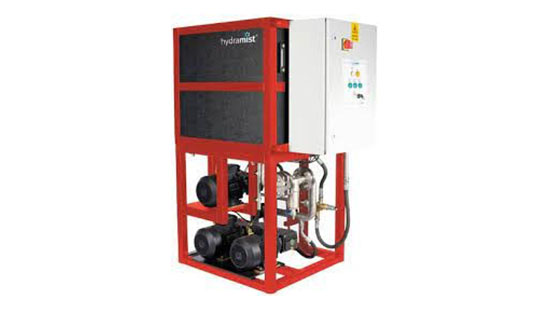 High-pressure water mist pumps – the ultimate fire protection against fire, heat and smoke
Protect your building from fire, heat, and smoke with Hydramist's high-pressure water mist pumps. Our team of experts has been engineering innovative fire protection solutions for nearly 20 years.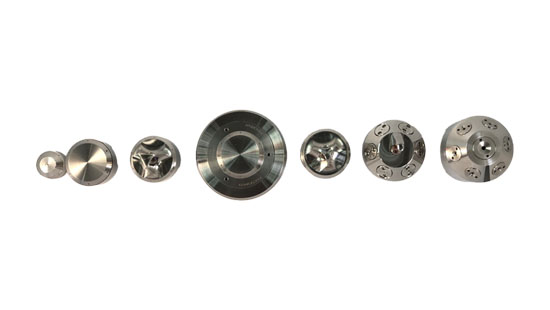 Hydramist water mist nozzles for fast, efficient fire suppression
Hydramist provides proven and tested water mist nozzles that offer faster and more efficient fire, heat, and smoke protection compared to sprinklers. Our precision-engineered misting nozzles are available in different options to suit your fire installation needs.
Hydramist water mist hose reel cabinets
Hydramist water mist hose reel cabinets are ideal for a range of fire protection risks installations and are proven to suppress fire, heat and smoke in minutes. All are tested and approved for solid and liquid fires.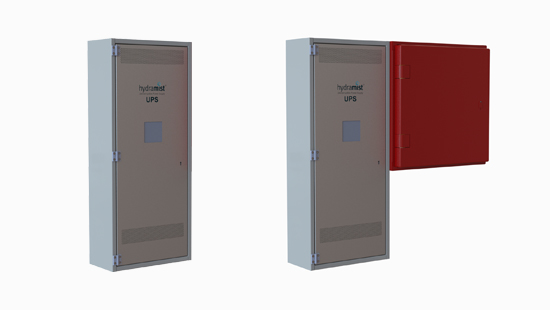 Hydramist UPS – The Revolutionary Uninterruptible Power Supply Solution
The Hydramist UPS unit is a compact back-up power supply that ensures the running of fire protection equipment if the main power supply is interrupted. The Hydramist UPS represents a major breakthrough in fire protection development, as it is much smaller and lighter than other UPS solutions.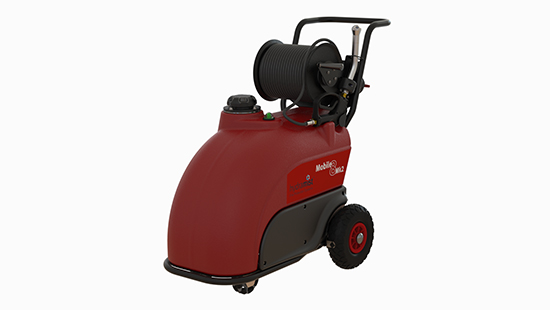 Hydramist Mobile 8: Fast Water Mist Fire Protection Anywhere
All the life-safety advantages of high pressure water mist in a ready-to use unit, with pump, water tank, hose reel and nozzle. Plug in and use anywhere.
Bespoke Engineered Solutions
Watermist Ltd specializes in providing tailor-made water mist fire protection solutions to safeguard lives, property, and assets. Our experienced engineers design bespoke systems using advanced technology, ensuring compliance with industry standards.
Water mist maintenance and support services
Fully trained and approved water mist partners to maintain your fire protection systems
CONTACT US
+44 (0) 800 731 9288 | Amber House, Station Road, Attleborough, Norfolk, NR17 2AT, UK. | info@hydramist.co.uk