When the Mandarin Oriental Hyde Park renovated its wellness centre, it chose Hydramist water mist fire suppression to protect its new saunas. The Mandarin Oriental is one of London's most prestigious 5-star hotels and is located in a historic landmark building.
Space-saving, fast to install fire protection
Hydramist's water mist fire protection systems, specially designed for saunas, were used to protect the male and female saunas in the hotel's luxury spa and fitness centre.
The misting system is powered by a small, wall-mounted water mist pump. There is no water tank, as the pump connects directly to the hotel's own water supply. A Hydramist water mist nozzle, designed for saunas, is located at ceiling height above the heater in each sauna. The installation of the water mist system for both saunas was completed in just a few hours.
In the event of fire, the water mist nozzles are automatically activated when heat levels in the sauna reach a predefined temperature. Both nozzles can be operated simultaneously if needed. The pump feeds water to the nozzle, which emits a fine mist of water. This mist instantly converts to steam upon contact with the flames.
Test-proven to extinguish sauna fires in less than two minutes
The design standard for the water mist suppression system is BS8489 – Industrial and Commercial Watermist Systems and is insurance compliant. Independent testing of the Hydramist sauna fire solution by the Building Research Establishment showed that it extinguishes sauna fires in less than 2 minutes. The fire solution's has the unique advantage of rapidly reducing smoke spread, as well fast-cooling abilities to prevent reignition.
Why saunas need dedicated fire protection
Protecting leisure centres and hotels from the risk of fire starting in saunas is crucial. Saunas are constructed from timber and can reach temperatures of up to 95° C. Electrical faults from sauna lighting, thermostat malfunctions, or simply the failure to switch off heaters are just some of the fire hazards. Many fires in saunas are caused by towels igniting at high temperature, due to traces of beauty products or oils that guests use. These fires can quickly spread to other areas of a building.
The relatively high risk of fire from saunas in hotels and leisure centres requires additional fire protection precautions in addition to those already found in other areas of a building.
Full services and maintenance
Fireworks brings the assurance of a full-service solution, from consulting and design, to installation and maintenance. After sales support is provided by in-house teams of trained engineers, with a 24/7 call-out service.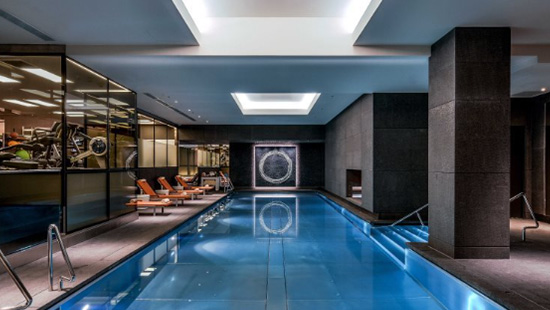 Learn more about the innovative Hydramist water mist solutions designed to provide fast and efficient fire protection for saunas. 
Need expert advice for your sauna fire protection projects? Contact us now! Reach out via email at info@hydramist.co.uk or call us at +44 (0) 800 731 9288. Our team is here to assist you!