Crossrail's Elizabeth Line, an extensive rail infrastructure serving Greater London, officially opened its doors in 2022 and is projected to carry around 200 million passengers a year.
To ensure utmost safety for commuters and infrastructures, Hydramist water mist fire protection solutions were chosen to protect a large number of storage rooms on the rail line's new Farrington and Woolwich stations.
Water Mist Fire Protection for Remote Storage Rooms:
Crossrail had identified the need for fire suppression in numerous storage rooms for the new Woolwich and Farringdon stations. Some of the rail stations' storage rooms are located in remote, difficult-to-access areas, more than 30 metres below ground level. Traditional water sprinklers were unable to provide the solution needed, due to the size of components and limited accessibility of the spaces to be protected.
Hydramist 15APU: The Chosen Fire Protection System:
To counter these challenges, Crossrail opted for the Hydramist 15APU high-pressure water mist pump, renowned for its exceptional fire suppression capabilities and ability to combat smoke spread.
The compact design of the Hydramist 15APU pumps allowed for convenient wall mounting, saving valuable space within the stations. The water mist pumps are installed in arrays of 2 to 4 units in each of the station storage rooms, depending on the area to be protected. Small diameter stainless steel pipes, of between 12 to 15mm, connect the Hydramist pumps to high pressure water mist nozzles in each storage room.
In the event of activation, the water mist system uses the mains water supply, making it a highly reliable solution. Cylinder-based systems were not viable for this particular project due to various factors, including space constraints, logistical challenges, shelf life concerns, and potential pressure decay issues.
Versatile rail infrastructure applications for Hydramist 15APU water mist pumps 
Hydramist 15APU compact water mist pumps are an ideal fire protection solution to replace cylinder fire systems in smaller rail infrastructure spaces such as kiosks, kitchen facilities, storage areas, refuse  areas, data rooms and communications rooms.
With its remarkable efficiency and adaptability, the Hydramist 15APU continues to emerge as a reliable choice for fire suppression in various rail settings, contributing to the overall security and well-being of commuters and staff alike.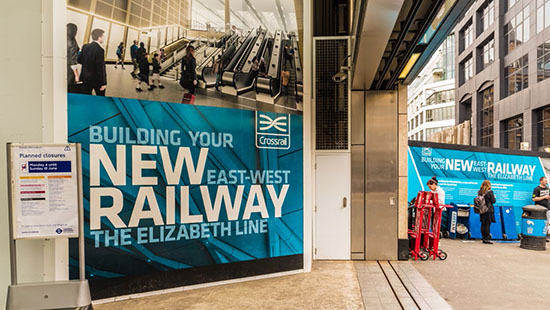 Discover how to improve fire safety in rail infrastructures with Hydramist's water mist fire protection solutions.
Discover the safety benefits of Hydramist's high-pressure water mist fire protection technologies.
Contact us today to discuss how we can optimize fire protection for your rail facility new build or renovation projects. Reach out to us via email at info@hydramist.co.uk or call us at +44 (0) 800 731 9288.