Hydramist provides proven and tested water mist nozzles that offer faster and more efficient fire, heat, and smoke protection compared to sprinklers. Our precision-engineered misting nozzles are available in different options to suit your fire installation needs. Contact us at (0) 800 731 9288 for expert advice on choosing the right nozzle for your requirements.
Water Mist Nozzles for Critical Risk Sectors
At Hydramist, we work closely with our clients to develop water mist nozzles specifically for our key sectors of expertise, such as prisons, restaurant kitchens, the food manufacturing industry, saunas, and rail infrastructures (please link to those sector pages) Read more about our solutions in action and how they can benefit your industry.
Hydramist Water Mist Nozzles: Engineered for Your Fire Protection Needs
Hydramist water mist nozzles are designed to provide you with the best fire safety and practical benefits, with different options for your fire installation:
-Automated water mist nozzles installed into ceilings or walls
–Manually-operated hose reels fitted with water mist nozzles
–Manually-operated compact mobile units equipped with water mist nozzles
Our range of water mist nozzles has been designed, proven, and tested for different applications and risk levels. Contact us for data sheets and advice on how to choose the nozzle that meets your requirements.
Precision engineering for your fire protection
Hydramist misting nozzles are the result of precision engineering using high-grade stainless steel, ensuring optimal performance in terms of efficiency, reliability, durability, and ease of maintenance. Our nozzles are designed to withstand even the most demanding environments while having minimal aesthetic impact thanks to their low profile dimensions.
Our water flow rate, velocity, and spray pattern calculations provide fast fire and heat suppression, while using up to 90% less water than sprinkler systems for the same size application. This makes Hydramist misting nozzles not only highly effective but also cost-efficient and eco-friendly.
Contact us today to learn more about our misting nozzle options for your fire installation and find out how Hydramist can provide you with the best fire protection possible.
Activated by heat, smoke or flames.
Hydramist water mist nozzles are automatically activated by heat, smoke, flames or any combination of the three. With thermal activation, different levels of temperature activation can be used, depending on the area to be protected and the requirements of our clients.
How do water mist nozzles work?
When triggered, the Hydramist nozzles in the affected area emit a fine water spray, with each water particle less than a thousandth the size of a regular water droplet. The mist is drawn directly to the point of fire where it quickly suppresses fire and heat – and reduces the spread of smoke. Read more about how water mist works.
Anti-ligature water mist nozzles
Hydramist's anti-ligature water mist nozzles have been specially developed for use in prisons and secure mental health facilities. They combine optimised fire, smoke and heat suppression with the additional safety benefits of tamper-proof, anti-ligature design.
Network of approved international installers
Watermist and our network of approved international installers, work closely with clients to determine the type and quantity of water mist nozzles required for each project and risk to be protected.
For your nearest international advisors and installer – or if you would like to find out more about becoming a certified Hydramist installer – contact info@hydramist.co.uk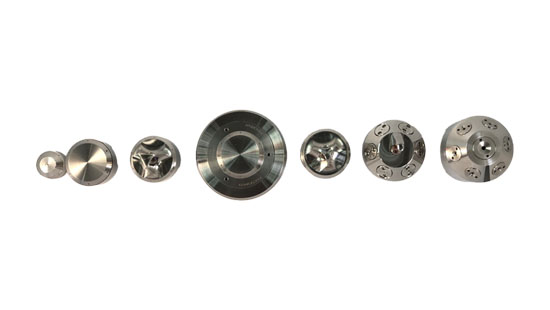 Discover our full range of misting fire protection solutions
Learn how water mist works and discover the benefits
Get in touch on +44 (0) 800 731 9288 or info@hydramist.co.uk for more product details, or for expert advice on your fire protection project