ydramist water mist hose reel cabinets are ideal for a range of fire protection risks installations and are proven to suppress fire, heat and smoke in minutes. All are tested and approved for solid and liquid fires.
Read on to discover our HRC, MHRU2 and HRC 2 water mist hose reel cabinets designed to protect different kinds of facilities  – or call us on +44 (0) 800 731 9288 to discuss your project.
Compact, fast to install and easy to maintain
All Hydramist hose reel cabinets are compact, fast and easy to install in new buildings, or retrofit into existing ones.
Get Back to Business in Minutes with Hydramist Hose Reels: Rapid Fire Suppression and Low Water Usage
Hydramist hose reels uses around 70% less than the water required by traditional hose reels – but still deliver faster fire and heat suppression. Low water use means you can be back to business in minutes – and it's better for the environment.
Hydramist hose reel cabinets are easy to use with their integrated lance triggers and operators can be trained in minutes.
HRC Water Mist Hose Reel Cabinet – designed for prisons and custodial facilities
For more information about the HRC and our range of fire protection solutions for the custodial sector, call us on +44 (0) 800 731 9288t.
Upgrade to Water Mist Fire Protection Made Fast and Easy with the Hydramist Modular Hose Reel Cabinet
HRC 2 – The latest water mist hose reel cabinet  – combine best fire protection with elegant design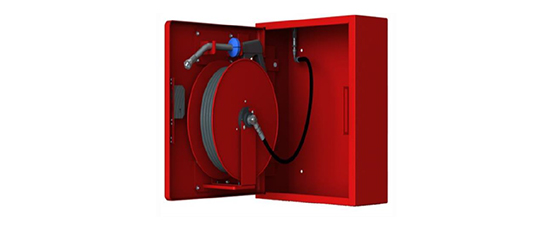 Discover more water mist products and solutions
See how water mist works and discover the key life-saving and operational benefits
To learn more about our water mist hose reel cabinets, call us at +44 (0) 800 731 9288. We'd be happy to provide you with full product data sheets or discuss engineered solutions for your project.