Effective fire protection for saunas is crucial
As the demand for wellbeing facilities continues to rise, the number of saunas in hotels, spas, and fitness centers is growing at a rapid rate. While well-maintained saunas rarely experience fires, it's essential to prioritize effective fire protection measures. In the event of a fire, it can spread quickly, posing risks to life safety, building integrity, and business continuity. This is where Hydramist water mist fire protection comes in.
Water mist fire protection proven to suppress sauna fires in two minutes.
Watermist Ltd, the exclusive developer of water mist products specifically designed for sauna fire protection, presents the Hydramist range. Tested by the Building Research Establishment, our Hydramist sauna fire protection system has proven to suppress fires and reduce the spread of smoke within just two minutes.
Fast acting, the Hydramist sauna fire protection system is proven by the Building Research Establishment to suppress fires and reduce the spread of smoke in two minutes.  The unparalleled cooling properties of high pressure watermist  prevents re-ignition of fires. Smoke residue is minimized, and as the Hydramist fire system only uses very small amounts of water, your sauna can quickly be back in action.
Hydramist solutions for saunas require no manual intervention and are automatically operated in the event of fire.
Compact and Easy-to-Install Misting Systems for Saunas
The Hydramist sauna fire system offers a highly compact solution, comprising a water mist nozzle positioned over the sauna heater and a wall-mounted pump measuring only 64cm in height. The pump can be conveniently located up to 20 meters away from the sauna and requires a mere 20-amp power supply. Connected to the mains water, it eliminates the need for a separate water tank. We also provide misting systems for larger saunas. Installation of our Hydramist solutions is fast and typically takes less than a day. The use of small diameter stainless-steel piping ensures minimal disruption during fitting. Alternatively, our misting systems can be pre-installed into new sauna modules before on-site assembly.
Sustainable Fire Protection for Saunas
At Hydramist, we prioritize sustainability alongside efficiency. Our water mist fire protection systems have significantly lower water and energy requirements compared to traditional sprinklers. Moreover, the compact size of our components reduces metal resource usage by at least 20%. Hydramist does not employ any chemicals, ensuring the safety of both people and the environment.
We take pride in using high-quality materials in the manufacturing of our fire protection products. When installed and maintained by a Hydramist-approved partner, your water mist system is designed to last the lifetime of your sauna.
Contact us at +44 (0) 800 731 9288 or info@hydramist.co.uk to find your nearest Hydramist-approved installation and maintenance specialist.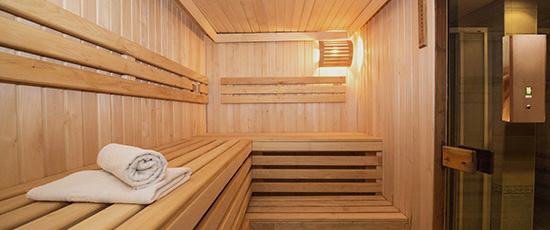 Witness the effectiveness of Hydramist water mist fire protection at Low Wood Sauna by reading our case study
Understand the working principles of water mist and its significant life-saving and operational benefits
Get in touch on +44 (0) 800 731 9288 or info@hydramist.co.uk for more information about the Hydramist water mist fire protection for saunas.