Sheffield Hallam University, one of the UK's largest universities, chose Hydramist water mist fire systems to protect its catering facilities for staff and students. The Hydramist solution used was specifically designed for professional kitchens and has been test-proven to extinguish cooking fat fires in 40 seconds.
Fire protection solution for university kitchens
Sheffield Hallam University's kitchen has a large volume of catering for its thousands of students and staff on campus each day. It needed a fast, efficient, reliable fire protection solution to protect its kitchen fryers and canopy.
The water mist fire system used for the university's kitchen is powered by a The Hydramist 15APU pump, which is a compact wall-mounted pump unit. Hydramist high pressure water mist nozzles, specifically designed for kitchens, are located over the fryers and behind the grease filter in the kitchen canopy.
Fast acting fire suppression and fast return to business
The water mist system is activated if one of the water mist nozzles detects a significant rise in temperature above the cooking equipment. The water mist pump then sends water under high pressure to the affected nozzle only. The fire should normally be extinguished within one minute. The Hydramist system will then continue to operate, in order to cool the area and prevent the fire from reigniting. As only small amounts of water are used to operate the fire system, kitchen activities can be quickly resumed, without the need for a costly deep clean.
High pressure water mist is the fastest, safest solution for cooking fat and electrical at fires – and without the disruption caused by chemical-based fire systems.
Fire tests carried out in the presence of insurers show that Hydramist water mist solutions extinguish fires in professional ovens and fryers within 40 seconds.
Professional installation, maintenance and installation of your fire protection system
Watermist's international network of approved and trained partners provide professional installation, maintenance and after sales services. Contact us on  +44 (0) 800 731 9288 or info@hydramist.co.uk for advise on kitchen fire suppression or to connect with your approved local supplier.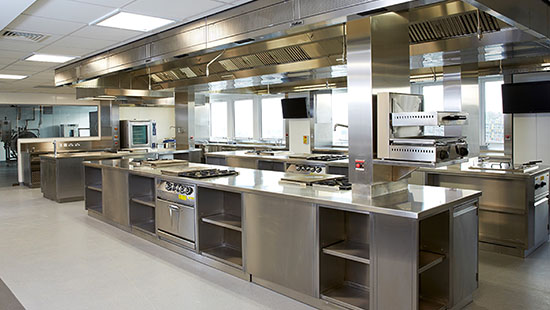 Witness the independent test which shows how Hydramist extinguished a kitchen fryer in just 40 seconds. 
Discover why Nando's award-winning sustainable restaurants use Hydramist kitchen fire protection systems. 
To discuss fire protection for restaurant kitchens, contact Watermist Ltd at +44 (0) 800 731 9288 or email info@hydramist.co.uk.