Welcome to Watermist, your premier destination for bespoke engineered water mist fire protection solutions tailored to your requirements. We understand the critical importance of safeguarding lives, property, and assets from the devastating effects of fires. That's why we specialize in offering customized solutions that harness the power of water mist technology to effectively suppress fires with maximum efficiency.
Dedicated in house research and development team
Our dedicated in-house research and development team benefit from decades of experience in water mist product development. We work closely with our global partners and clients to develop water mist solutions that reply to fire safety challenges in specialised sectors.
International network of approved fire protection installation and maintenance partners
Watermist collaborates closely with our network of approved installation and maintenance partners worldwide. Together, we analyse your fire protection risks and establish your specific requirements.
Fire compliance
Throughout the product design process, we maintain a strong focus on compliance with industry standards and regulations. Our solutions are engineered to meet or exceed local and international fire protection codes, guaranteeing the safety of your facility while meeting all necessary legal requirements.
Why choose Watermist fire protection
By choosing Watermist's bespoke engineered solutions for water mist fire protection, you're making an investment in a cutting-edge, reliable, and tailored solution that effectively safeguards your property and the people within it.
Contact us today to discuss your specific requirements and let us create a customized fire protection solution that meets your needs.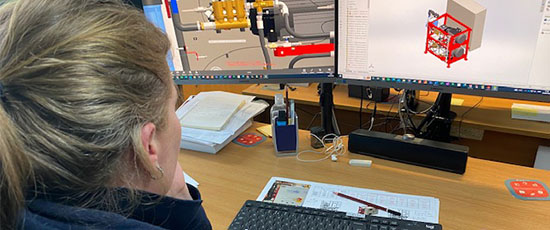 Discover our range of water mist fire protection products.  
Learn how water mist works.  
Get in touch on +44 (0) 800 731 9288 or info@hydramist.co.uk for more information about our Hydramist water mist fire protection solutions for saunas.